How to Do Disney World Like a Pro
Pulling off a perfectly harmonious family vacation at Disney World may be harder than dislodging "It's a Small World" from your brain. But follow these do's and don'ts at Disney World, and you may actually have -- dare we say it? -- a magical time.
© Nik Wheeler / Alamy
Don't: Insist on a Disney-run hotel.
There are perks to staying at one of Disney's 31 hotels and resorts, including extended hours and free parking at the parks, one-stop booking, and heavily themed public spaces that will wow the kids. Tempting, we know. What Disney's properties don't offer, however, are the better value, nicer rooms, and tricked-out amenities that you can find elsewhere in town.
Photo courtesy of the Waldorf Astoria, Orlando
Instead: Shop around.
Orlando attracts a lot of conventions, and you'll often find a higher-quality hotel experience at places that cater mostly to conventioneers rather than Mouseketeers. The Waldorf Astoria Orlando, for example, opened in 2009 near Epcot, and rates can be $100 less than at the Grand Floridian (Disney's top-tier resort) and only about half the price at certain times of year. The Ritz-Carlton and JW Marriott in Grande Lakes and the brand-new Four Seasons Resort Orlando are also good options.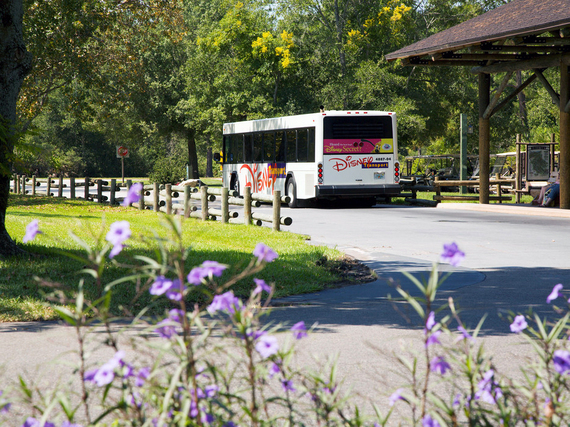 © RSBPhoto1 / Alamy
Don't: Rely on Disney buses.
Disney's extensive bus network will get you between its parks and hotels for free, but there is still a price: your time and patience. After a long day of waiting in line for rides and attractions, it's a drag to wait in line for a bus ride -- especially one that can be excruciatingly slow and uncomfortably crowded. The bus system locks you into orbiting exclusively within the world of Disney. Sure, you could take a taxi, but the fare adds up quickly.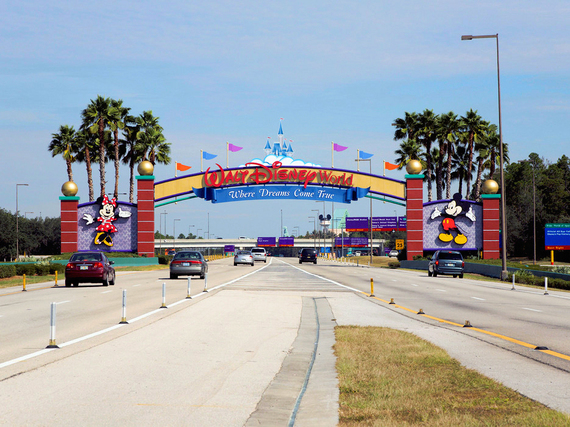 © RSBPhoto1 / Alamy
Instead: Rent a car.
Because of mass visitor volume, Orlando has some of the cheapest rental rates in the country -- as low as $25 a day. All of the usual suspects are represented at the airport (Hertz, Avis, Enterprise). Of course, the $17 daily parking fees at Magic Kingdom, Epcot, Hollywood Studios, and Animal Kingdom do add up (parking is free if you stay at a Disney-run hotel). The low rental rates buy you a lot of freedom, though: Having a car lets you visit non-Disney theme parks, explore downtown Orlando's thriving food scene, or even hit the beach.
© Stephen Searle / Alamy
Don't: Overspend for tickets.
Disney pushes its Magic Your Way tickets, which are one- to ten-day passes valid for the Magic Kingdom, Epcot, Disney's Hollywood Studios, and Disney's Animal Kingdom. Given the steep discounts on multi-day tickets, the impulse is to buy tickets for as many days as you'll be in Orlando. But if you have unused tickets at the end of your trip -- say, if a rainy day keeps you away from the parks, or if you decide to do something that's not mouse-approved -- you can't get a refund.