Google Maps Helicopter View: Fly Over Driving Direction Routes In 3D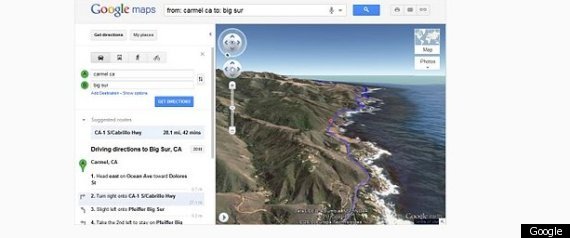 Google Maps today announced
Google Maps Helicopter View
, a new feature which allows users to see a helicopter view of the terrain they're about to travel.
Users should keep an eye out for a button that will appear next to the "Driving directions to" text after they've entered a location into the search field.
The feature gives users an aerial preview of the roads leading to their desired destinations, which could be fantastic for scenic routes, but less so for routes for say Fresno to LA along I-5.
Neat idea. Just wish we could actually try it out. As of this writing the helicopter view 3D feature is not yet up and functional as is evident by checking the example route of
"carmel ca" to "big sur ca"
.
For more information on Google Maps Helicopter View feature,
read the announcement on Google's LatLong blog
.